International Day of Women in Engineering is an international awareness campaign to raise the profile of women in engineering and focus attention on the amazing career opportunities available to women in this exciting industry. International Day of Women in Engineering celebrates the outstanding achievements of women engineers throughout the world.
Today we want to tell you about two of the women engineers who make up the Keystone Environmental Team, Thuy Wong and Judy Tai.
Thuy Wong, P.Eng., P.E.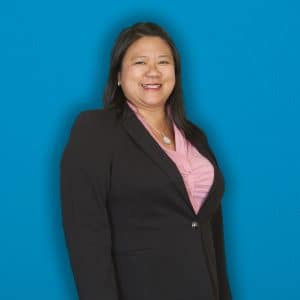 Thuy graduated from BCIT with a Civil and Structural Technologist Diploma and a Bachelor of Engineering from Carleton University. Thuy joined Keystone Environmental in 2012, after spending 10 years in Cape Cod, Massachusetts working at a consulting firm as a design engineer specializing in third party reviews of land development applications for different municipalities, conducting emergency management certification workshops to water and wastewater operators across the US, stormwater engineer for low impact developments, and groundwater hydrologic assessments.
Since joining Keystone Environmental, Thuy has taken on the role team leader, managing 6 staff. Thuy has over 20 years of experience in civil and environmental engineering and is a Project Manager and technical specialist for stormwater and erosion and sediment control projects.
Not only is Thuy a valuable member of the team, she takes on various responsibilities with her team and the projects she manages. Managing staff (work load, training, communication, etc.), providing mentoring to staff to guide them to where they want to be professionally, provide technical guidance not only to her team but the projects she works on, Thuy ensures the Keystone Environmental company values are reflected in all of our day-to-day work.
An important aspect of her role as project manager is to identify and coordinate the appropriate specialist required and ensure that the overall client objectives are met, in addition to maintaining budgets and schedules in a variety of different types of projects, including but not limited to; Stormwater System Studies, Hydraulic Assessments and Design, Erosion and Sediment Control Designs.
Judy Tai, P.Eng.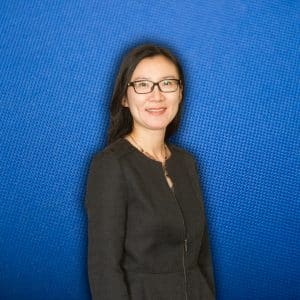 Judy graduated from UBC with a Bachelor and Masters in Chemical Engineering and is a registered P.Eng in BC and Alberta, ISO 14001 EMS Lead Auditor trained and certified, ISO 14064-3 trained and certified. Judy joined Keystone Environmental over 10 years ago as Project Manager and recently became Team Leader in the Engineering Department managing 2 bright and hardworking staff.
Judy specializes in various air, water and solid waste permitting and compliance related projects. Example of project types include Greenhouse Gas verification and reporting, liquid waste discharge compliance and permitting, environmental audit, and air emission reporting. Over the years, she has developed strong expertise particularly in the air emission inventory which assisted the forestry clients in air emission reporting required by different regulatory jurisdictions. She is also experienced in the wastewater discharge compliance and management for the construction development sector to meet regulatory requirements for different municipalities.
She works close with clients in the forestry development/construction, and manufacturing sectors to assist them meeting their environmental compliance requirements and maintains long term business relationship.
At Keystone Environmental we are proud to not only have these two highly skilled engineers as part of our team, but a rich and dynamic group of engineers, biologists and scientists who work hard every day to ensure our clients expectations and needs are met.