March is National Engineering month! This month Keystone Environmental professionals of engineering share what an exciting and fun career choice engineering really is. Last month we featured some of the amazing women in science we have on staff, and this month we are featuring some of our amazing engineers. This week we are featuring Zahra Pirani M.Eng, P.Eng and Nigel Grewal P.Eng, who are both project managers in our Contaminated Sites Department.
We asked Zahra what inspired her to become an engineer. When Zahra was in junior high, engineering students from the University of Victoria visited her science class to give them an overview of engineering by setting up a few engineering-related activities like a Popsicle bridge building contest. This experience piqued Zahra's interest enough that she began to consider engineering as a path. Zahra is very grateful for their inspiration; she now believes that it is very important to pay it forward by volunteering and mentoring other students in the community.
As you may know, engineering is a very broad field, choosing a field within the umbrella of engineering takes some careful consideration. Nigel originally planned to work in the oil and gas sector which is why he chose chemical engineering. However through his various co-op work experiences and electives in university, he gained exposure to the environmental side of chemical engineering and transitioned away from the oil and gas sector. Zahra attributes choosing her field to a memorable co-op term in Calgary where she was involved in environmental work for an oil and gas company. Not only was the work interesting, she really valued the people and the relationships she developed while working on the projects. She transitioned into environmental consulting after doing a Master of Engineering, with a focus on contaminated soil remediation.
Just like many careers, some of the best things about them are the opportunity to interact and meet people from different sectors and backgrounds, Nigel and Zahra agreed Engineering isn't any different.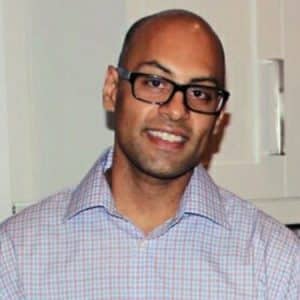 The engineering consulting industry, like most, does come with its challenges. "It can sometimes feel overwhelming due to the volume of work and the associated timelines," says Zahra, adding "to overcome this it's important to ensure that you choose the right team to work with, to support and be supported.".
"The environmental field appears to be growing, as society becomes increasingly conscious of protecting the planet," says Nigel. As the industry continues to change, Zahra hopes to see more diversity in engineers on construction sites. She adds, "I think we just need to continue to provide opportunities to the best people, and give them the support they need in order to succeed."
With so much opportunity and growth available in the field of engineering, it makes it an obvious choice for those who are considering pursing Engineering. Zahra believes it's all about the people you form connections with, "Find a place to work where you have a strong support network of colleagues, supervisors and mentors, and work hard for them". She believes this is also crucial when you come across opportunities to further your career, to have support that will provide you the guidance you need. Nigel points out it is important to be open to continual learning and growth, "it will continue for many years after completing school, be patient and continue to learn and grow."
About Zahra Pirani, M.Eng., P.Eng
Zahra joined Keystone Environmental in 2017, originally as a Project Engineer in our Engineering department. Recently at Keystone, she has taken on the role of Project Manager in our Contaminated Sites department and holds a lead role in developing and maintaining our Spill Planning and Response business sector. She is a Director and Conference Chair for the Science Advisory Board for Contaminated Sites (SABCS), and was recently nominated to President of the Board. Until 2017, Zahra was an active volunteer with the Young Professionals Group for the Association of Consulting Engineering Companies BC (ACEC-BC), and was awarded the Young Professionals Award in 2017.
About Nigel Grewal, P.Eng
Nigel started with Keystone Environmental in May 2010 as an entry level project engineer in the Contaminated Sites Department. He has gained progressive experience obtaining his Professional Engineer (P.Eng.) designation in 2015 and has recently progressed to Project Manager in the Contaminated Sites department. Nigel is currently working towards becoming an Approved Professional (AP) with the Contaminated Sites Approved Professional (CSAP) Society.